The EuroHPC Joint Undertaking (or EuroHPC JU) was established in 2018 to enable the EU and EuroHPC participating countries to coordinate efforts and pool resources in order to create a world-class infrastructure for supercomputing in Europe. Now, the first EU supercomputer is operational and ready to receive applications.
Vega, placed in Slovenia, is a petascale supercomputer with a sustained performance of 6.9 petaflops. It is currently one of the fastest machines in Europe.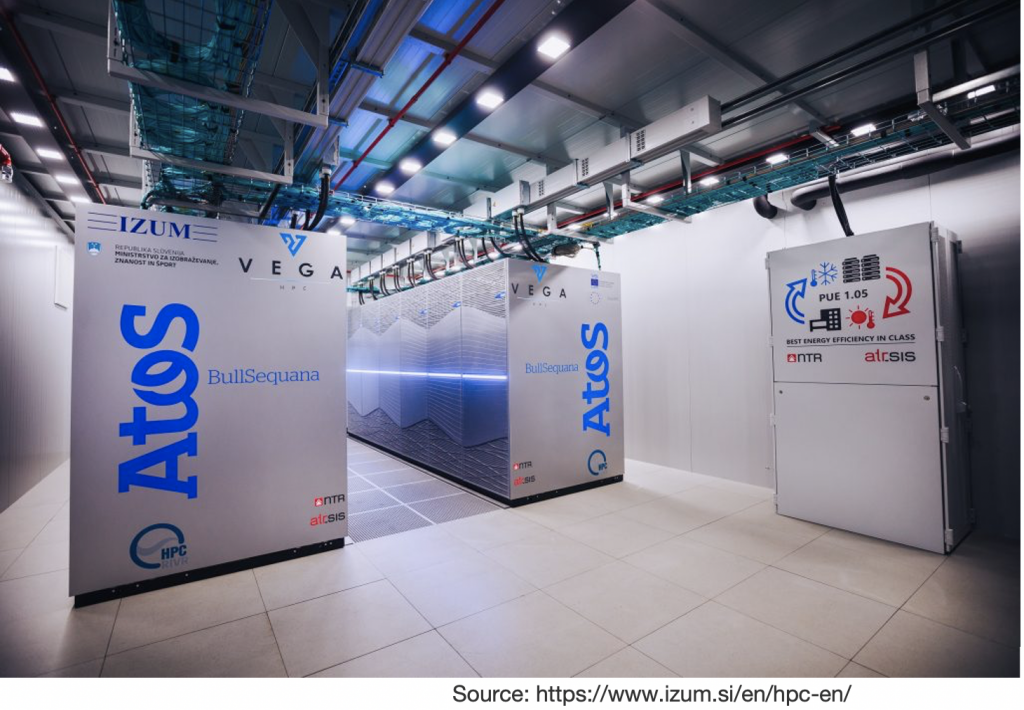 The EuroHPC JU has access to 35 % of its resources and you can apply for the following types:
CPU standard
CPU Large Memory
GPU
Currently, the so called "Benchmark And Development Access Calls" are continuously open with deadlines or "cut-off" dates for applications on the first day of the month. This means that you can apply for resources when it suits you, instead of having to wait for calls for proposals, which are only open once or twice a year.
In 2021, all applications for access to the EuroHPC supercomputers are handled by PRACE. You can read more about how to apply here.
More computing power will be available to soon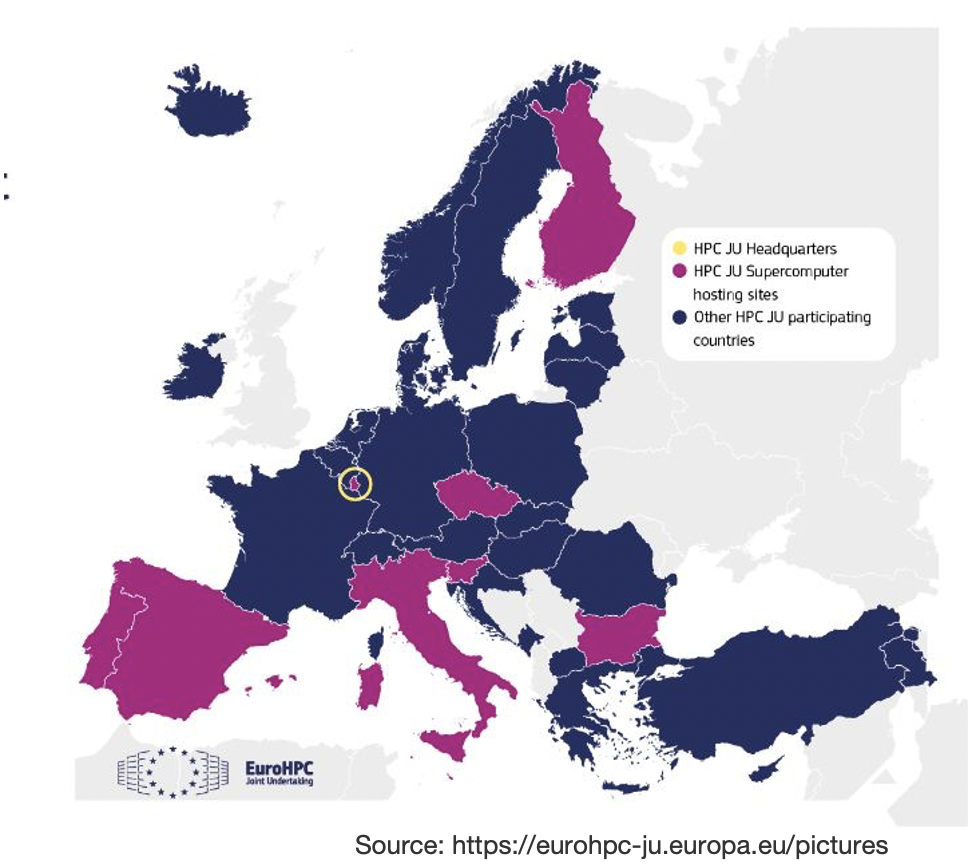 Between 2021 and 2022, the computing power available in the EU is expected to reach 670 petaflops. Danish researchers will be able to apply for resources on six other supercomputers through the EuroHPC Joint Undertaking:
Petascale supercomputers:
Pre-exascale supercomputers:
LUMI, Finland (expected to be operational in 2021)
LEONARDO, Italy (expected to be operational by late 2021)
---
By Johanne Lyhne Hansen