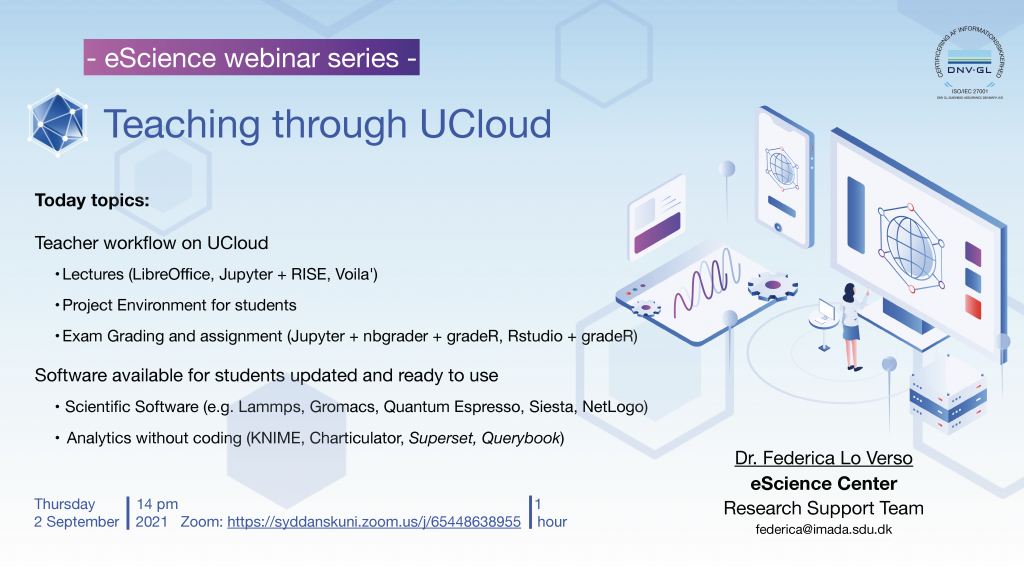 The second webinar in the eScience Center's series of webinars will take place on the 2nd of September from 14-15.
The webinar aims to show how to make use of UCloud for teaching both from the point of view of students and teachers. In particular, we will discuss examples related to software ready to use and assistance in teacher and student workflows.
Everyone is welcome to attend. The webinar will be recorded and available through the eScience Center's YouTube channel after the event.
You can join via the following zoom link: