At the eScience Center we aim to make HPC available to both experienced and novice users. We are therefore incredibly excited to introduce a new major UCloud release, which offers some of the most requested features for collaboration.
Enhancing collaboration but maintaining control
It is now possible for team leaders to create projects within UCloud, invite other users with specific roles as well as control access to the project data and computing resources. PI of projects can apply for resources from their own faculty or organization and create sub-projects to distribute resources in their team.
The New Workspace
The new UCloud workspace organize all information regarding your project and personal files, revealing the status of grant applications, the members and groups of your project and your project's usage of storage and computer hours. Other new usability updates include a new drop-down menu where you can quickly access your different projects.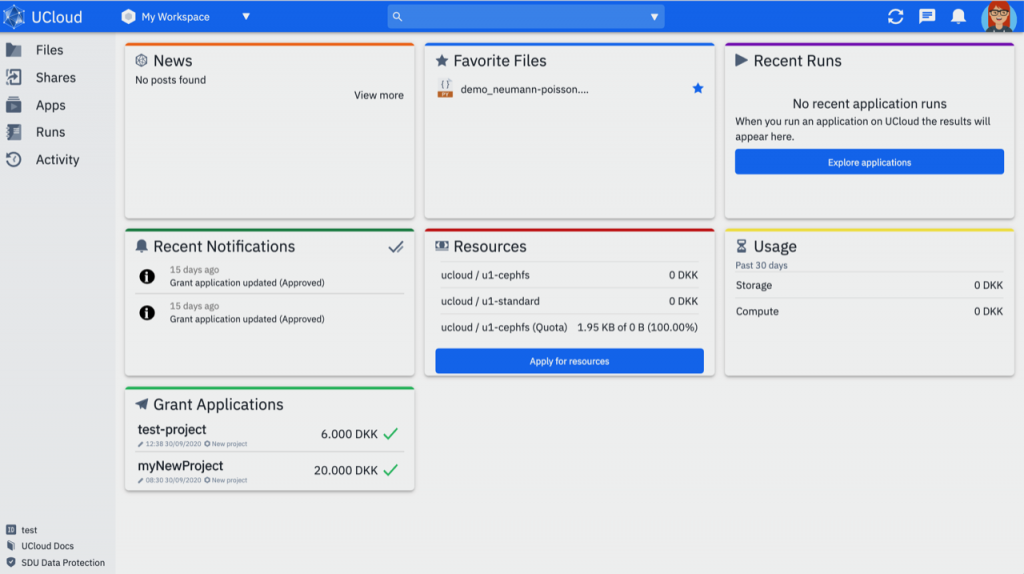 Use your own license servers and applications in UCloud
We introduce access control for license servers and applications so that you can manage who is using your licenses and private applications. We also add public URLs on-demand for applications which makes it easier to share and publish applications online within UCloud.