Har du lyst til at deltag med eScience den 30. januar 2019 og møde ABACUS supercomputeren i lokalet U45,
fra 14:00 – 16:00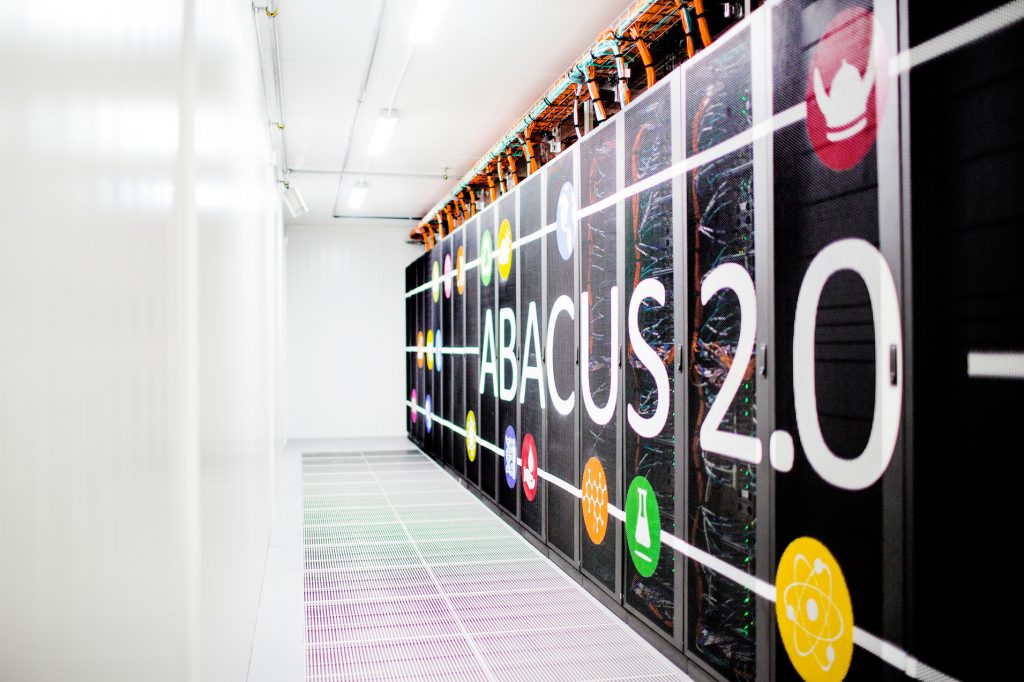 Har du nogen sinde tænkt over hvad en supercomputer faktisk gør?
Hvordan kan vi bruge en supercomputer til forskning?
Har vi brug for en supercomputer?
Hvad er eScience's fremtidsplaner?
Hvad er "Precision medicine" og hvilken rolle får den?
Hvad er eScience' strategi i forhold til eksterne virksomheder, andre universiteter og egne SDU forskere?
Nogle af disse spørgsmål og andre spørgsmål kan blive besvaret på mødet i U45. Mød Claudio Pica, Erik B. Madsen og Henrik Schulz til underholdning fra 14.00 til 16.00.
14:00 – 14:20 SDU national HPC center Prof. Claudio Pica
14:20 – 14:50 Science on ABACUS2.0, Henrik Schulz
14:50 – 15:20 The ABACUS2.0 supercomputer, Erik B. Madsen
15:20 – 16:00 Tour of ABACUS2.0 (2 tours á 15-20 people)
Dette arrangement er bleven til i samarbejde med Naturvidenskabeligt fakultet og eScience Center.
For yderligere information vedrørende eScience Center kan du undersøge følgende side: eScience.sdu.dk