March 2019 – Start of ISO27k certification process for the SDU eScience Center e-infrastructure.
Due to increased focus on data security the eScience Center Steering Committee at SDU, Odense, has decided to start an ISO27k certification process for the eScience Center's e-infrastructure.
We are partnering with Neupart A/S to support SDU during the implementation of a suitable information security management system (ISMS) and to ensure an ISO certification process (ISO27001) in accordance to regulations and compliance.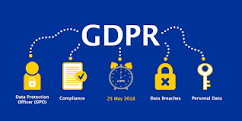 The certification is planned to take place by the end of the first half of 2020.