Since the establishment of the National HPC Centers in Denmark, there has been a steady increase in the number of users and projects on UCloud. We have now reached an important milestone: more than 2000 users.
The development of UCloud began in 2017, and the platform was available to the first users at SDU in January 2020 and became a national facility in November 2020. Unlike a traditional HPC environment, UCloud has an intuitive graphical user interface, designed to make complex digital technology accessible to all.
DeiC Interactive HPC: UCloud as a national service for all researchers in Denmark
DeiC chose UCloud as the base for the first type of National HPC systems, DeiC Interactive HPC (previously known as HPC Type 1). DeiC Interactive HPC is run by a consortium consisting of AU, AAU and SDU (for more information, you can visit the website). Any researcher in Denmark can apply for resources (check out the user guide to find out how), and grant applications will be evaluated by the local committees through the universities' Front Offices.
Since November 2020, where DeiC Interactive HPC started, UCloud has had more than 1400 new DeiC users. There is a good diversity amongst them, both in terms of university of origin, research topics and gender, for example more than 30% of the users are female. By its nature the facility is also well-suited to use in higher education and talent development at all levels, and there is a significant amount of students among the users.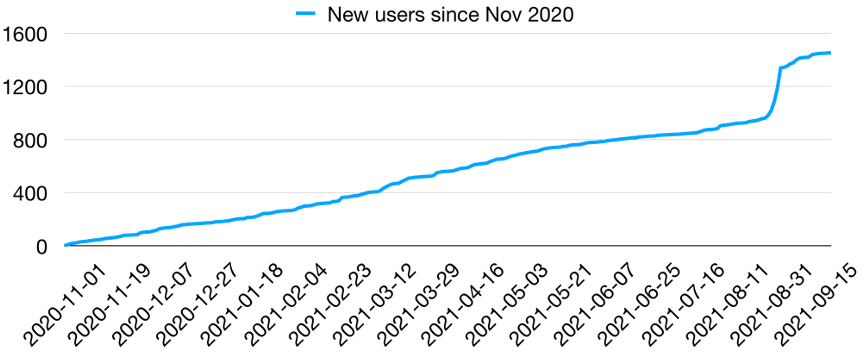 UCloud as a paid service
If you do not have access through DeiC, UCloud is also available as a paid service (see academic prices here, for commercial prices please contact us via escience@sdu.dk). Since its release, we have received user requests from around the world, as well as from public institutions and private companies. As part of the EuroCC project, the SDU eScience Center in collaboration with CBS is leading the work package "collaboration with industry" and is preparing packages to support the use of National HPC systems for small and medium-sized companies. This will also include packages for UCloud on the DeiC Interactive HPC.
What does the future look like?
The DeiC Interactive HPC is a key infrastructure for introducing new user communities to HPCs, big data analytics and AI. UCloud currently has a steady increase in its user base with about ~120 new users every month. As research colleagues and universities' Front Offices continue to spread awareness of the national HPC systems, our expectation is that we will also see a growing user base in the future. Through the EuroCC project, public administration as well as small and medium-sized companies will also be made aware of the opportunities, competitive prices and high quality of service available through the national HPC systems. In all probability, this will increase the number of users on UCloud as well.